First sweater
Hi everyone, this is Faith from The Knitting Cook
podcast
. I'm 21-1/2 weeks pregnant with baby #3, due April 8th. I am an American living in Germany, and am hoping to find a midwife to deliver my baby at home. (The other two were born at my home in the States.)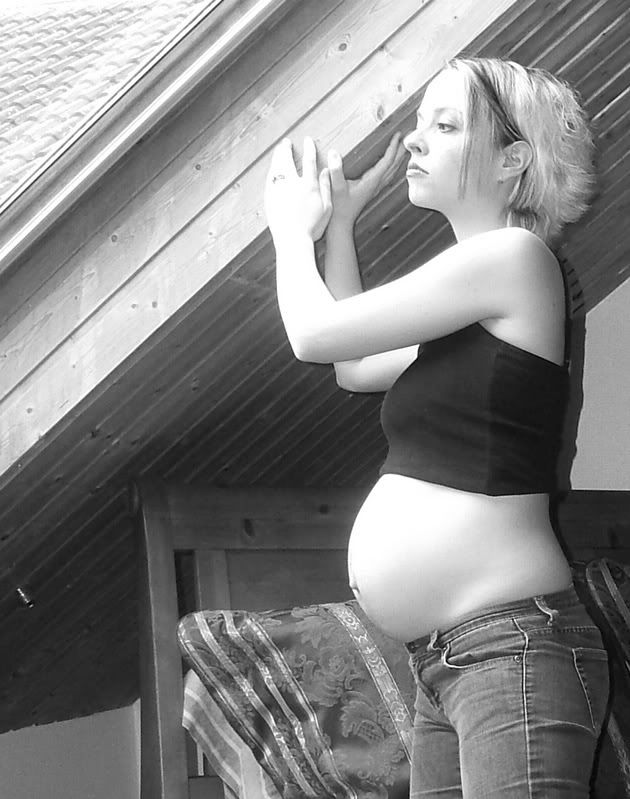 So far, I've knit one item for the baby, and intend to work on more. We don't know if the baby is a boy or girl -- I love to save the surprise for the day of birth -- but since I have two boys already (and thus, only boy clothing), I knit this up just in case.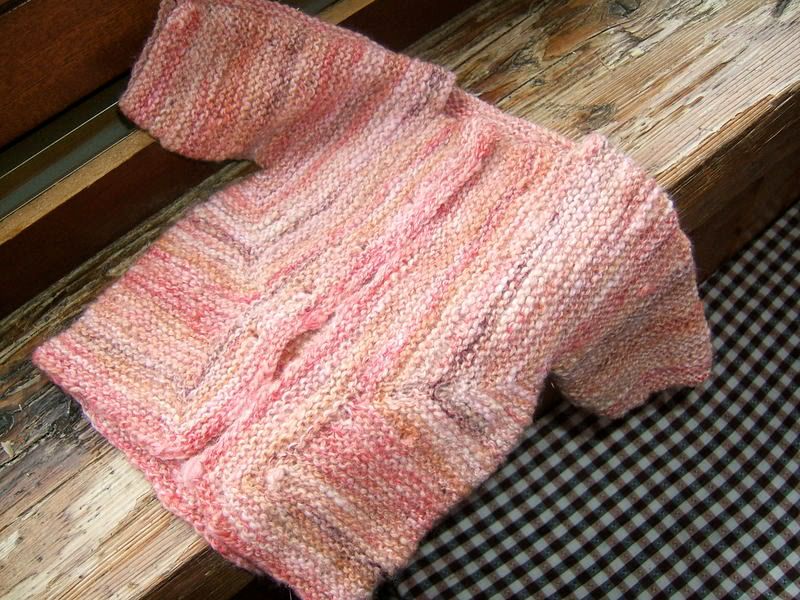 This is the Baby Surprise Sweater by Zimmerman, worked up in my own Merino handspun. For those of you who spin (or would like to be tempted to do so), you can check out details of how I spun this yarn
here
. I need to add buttons, but I'm waiting for the Perfect Ones to cross my path.
I've recently developed an obsession with the idea of undyed (or naturally dyed), natural and possibly organic fiber, so I hope to buy a carder and create some of my own blends to spin and knit up for this new little person in the months to come. Somehow, the idea of artificially or brightly colored clothing for the baby suddenly seems garish and horrible. I always get weird like this when pregnant, and it's always in a surprising and different direction. =)
I would highly recommend this pattern if for no other reason than that it's pretty fun to fold it up in the end. You do need to keep track of the rows, but it's not difficult at all. I did get kind of tired of the garter stitch, but it was over quickly, so it wasn't too bad. You can buy the stand-alone pattern at
FoxyKnits
for $6 (in case you don't wish to buy Zimmerman's book).