hello dolly!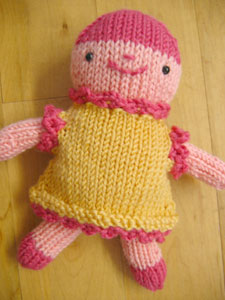 Dolly is done! Lucky for me, knitbuddy
Ariel
had just the right eyes to finish her off. (You know, those safety eyes are hard to come by! I think she found them on
the website
Jess Hutch recommends in her
Kate pattern
.)
Knitting dolly was fun. The tiny parts went fast. Sewing on the limbs was a little tricky, but I just kept at it, trying to get the legs parallel to each other so they would look even. And once I got those eyes on, it was like she was a little person. Seriously, it felt so weird to have my hands in her head tying yarn ends once she had those shiny black eyes looking out at me!
And now for my progress on the wee one: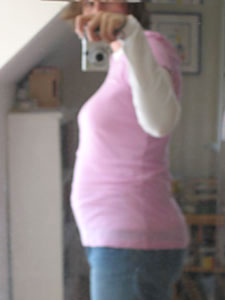 --Alison