Pants, pants and more pants
I have been knitting up baby pants and that's been keeping me pretty busy. Just wanted to share a few photos.
These ones were for a 6month old little girl. Pattern is my own and it is made to her measurements (with a little extra room and length for growth)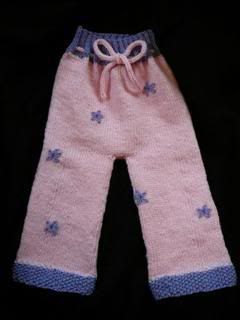 and a close up: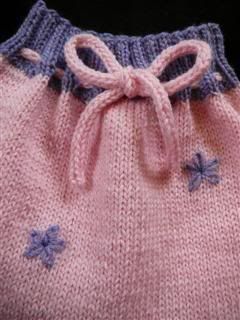 These ones were not intended for anyone in particular. I just wanted to knit some red pants, and so I did. They are now up for sale in my shop.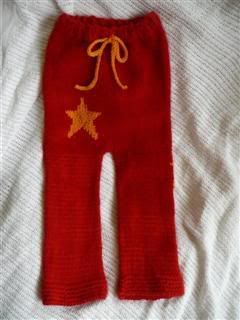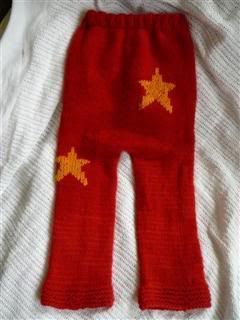 They were made to fit a child aged around 12 months, so they weren't too slow to knit. Again, the pattern is my own.
Labels: pantaloonies