Oh, this is fun!
I finished the bunny hat the other day. This one is intended to be a gift for a friend's grandchild, but you can bet that I'll be making one for my babe sooner than later.
Next up is "Reversible Stripes and Dots", also from
Itty Bitty Hats
. Embroidery is not something I'd ever put on my resume, but I think I can make this one work.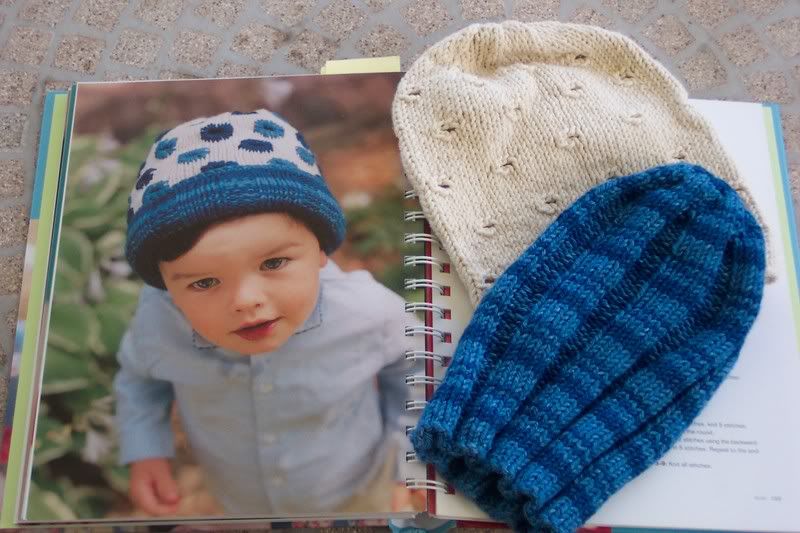 These hats are like potato chips ... I can't stop thinking about which one I want to make next!