Not So Busy Lizzie
I have finished the sweater I was knitting for my friend's new baby. This is her fifth child and first girl, so something Very Feminine was in order.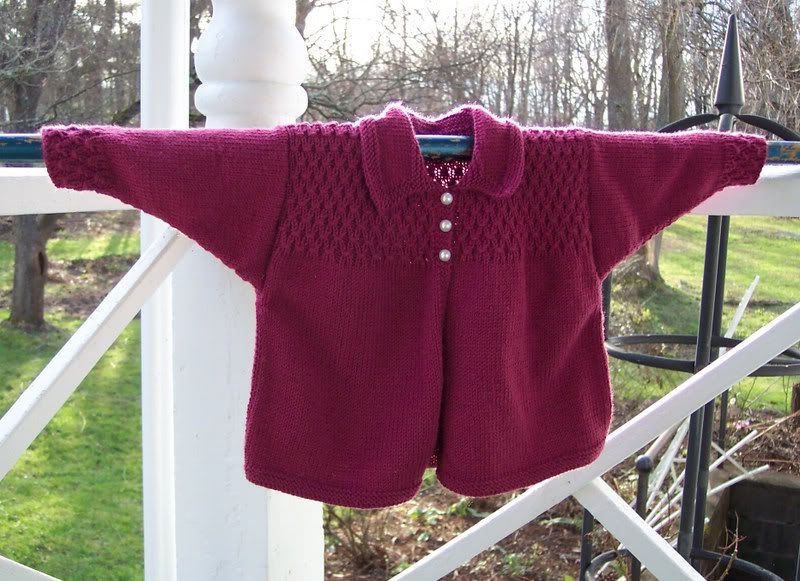 pattern: Busy Lizzie from Rowan's Tadpoles and Tiddlers
yarn: Debbie Bliss Baby Cashmerino (#07 "Fuschia")
As written, the pattern has intarsia flowers on the hem and collar (they're impatiens, the "Busy Lizzies" the sweater was named for), but I thought they were a bit much, so I left them off.
This was a great knit ... add another to the "make again sometime" category.