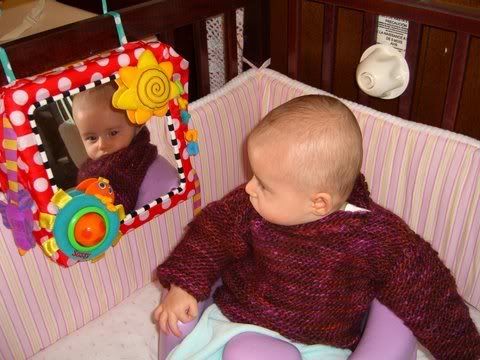 Hi! I'm a very beginning knitter and a new mama. I made my first sweater recently. It's the garter stitch baby sweater from the Yarn Girls Guide to Kid Knits.
Here's my darling girl checking herself out in the mirror. The yarn is Manos del Uruguay agate.
I'd love to attempt the child's placket neck sweater from Last Minute Knitted Gifts, but I'm feeling intimidated by double pointed needles. Any suggestions for books that might explain how to do it?
Happy knitting!
Laura