I just wanted to show you ....
the two baby sweaters I finished right before Alison started this blog. They are knit from Cottage Creations' Baby and Bears Sweater pattern, and I think they're great .... a quick knit, with very little finishing required.
The first was knit from Plymouth Encore (#7827 "Sky"):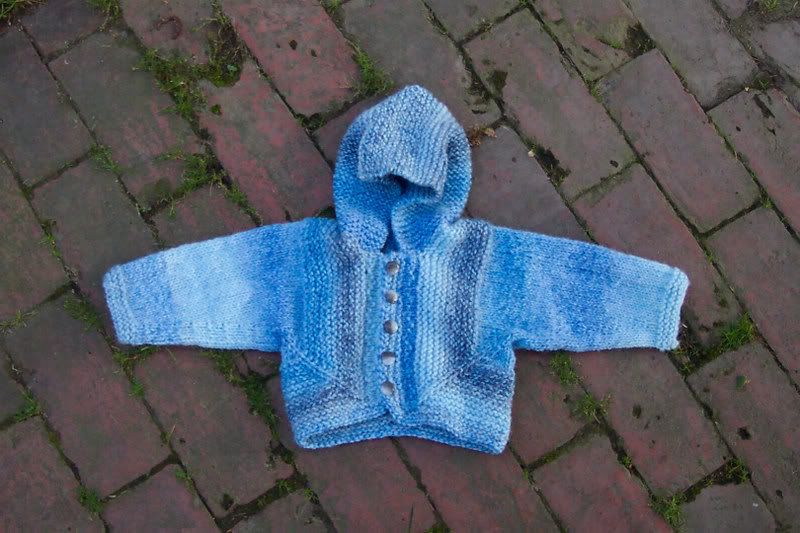 and the second (which I initially compared to clown barf, but it's grown on me) is knit from Lorna's Laces Shepherd Worsted ("Child's Play").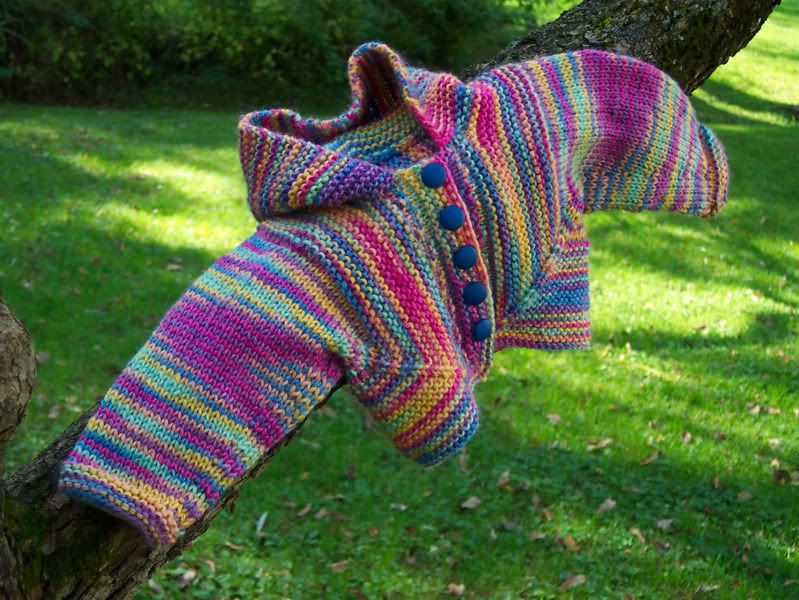 Each sweater (knit in the 6-12 month size) took about three days to knit, and the pattern is written so that you can make a larger sweater simply by using a larger-gauge yarn.
If you're looking for a quick, cute sweater pattern, I don't think you can go wrong with this one.