Hello!
It's past time I introduced myself. I'm Ruth (you can find my blog
here
). I am done having babies, but have several friends who are expecting in the next few months.
The first baby knit in the pipeline is for my friend Jen, who just had her fifth child and first girl. I'm making her the "Busy Lizzie" cardigan from Rowan's
Tadpoles and Tiddlers
. I started it at the end of last week, and am almost finished with the back: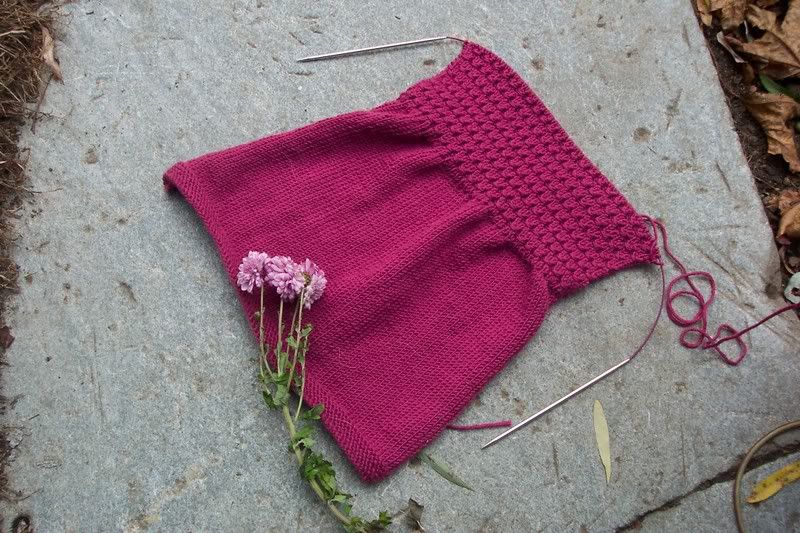 Please note the spray of mums displayed against the hem. Not only is it decorative, it also holds down the bottom of the sweater, which has developed an irritating tendency to flip up.
As written, the pattern includes intarsia flowers along the hem and collar. I thought it looked too ... well,
busy
... so I have decided to knit those parts of the sweater plain. I really love the smocking, and want it to be the star of the show.
Oh, how I love knitting for babies!