Christmas Hat Take One
I knit a Christmas Tree Hat for the babe yesterday but it didn't come out as well as I had hoped.
I'm new to colorwork so my tree is more than a little wonky.
Any suggestions?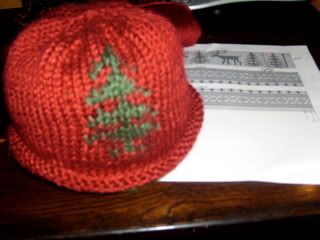 The tree is a modified version of one of the trees from
Wendy's "Baby Norgi" sweater
. And by "modified" I mean I took her perfectly good design and screwed it up. I made the tree one row taller by accident and the knitting, oh the knitting, like I said before, is seriously wonky.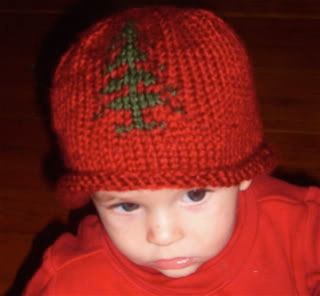 I'm also thinking about doing it again in all green but knitting purl stitches instead of a contrasting Christmas color, just because I can't seem to get this intarsia stuff down.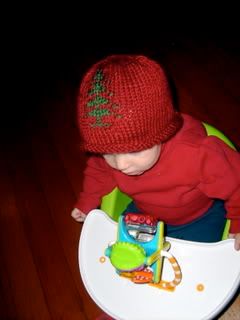 What do you think?
My blog:
http://sbfrogger.blogspot.com/