Baby socks
I just finished a pair of socks for myself, made from Lorna's Laces Shepherd Sport ("Desert Bloom"), and had enough yarn left over to make a matching pair for the new baby.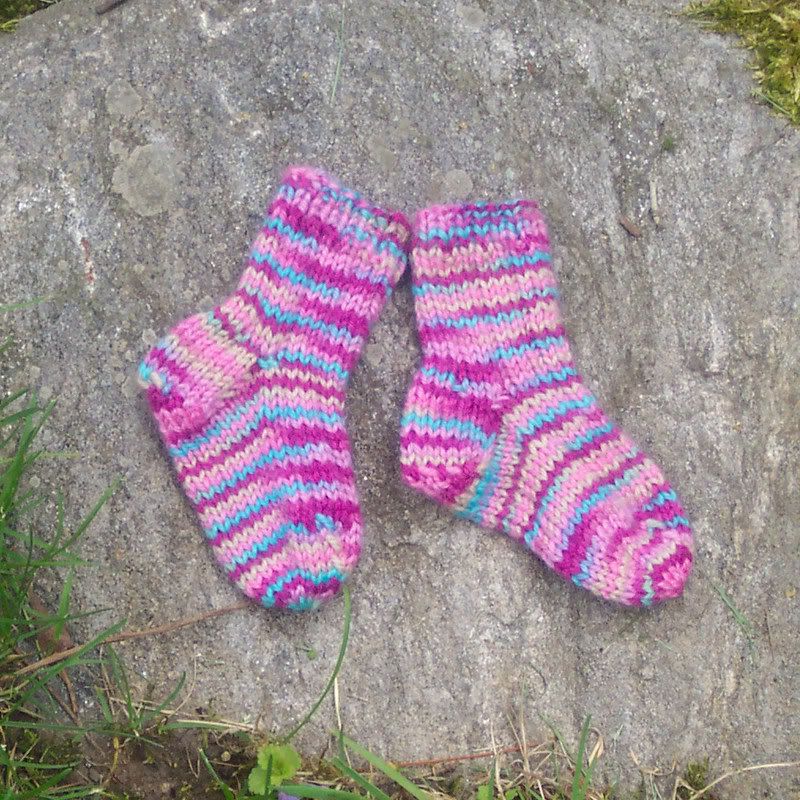 How small are they? I took a picture of them next to the adult pair for scale: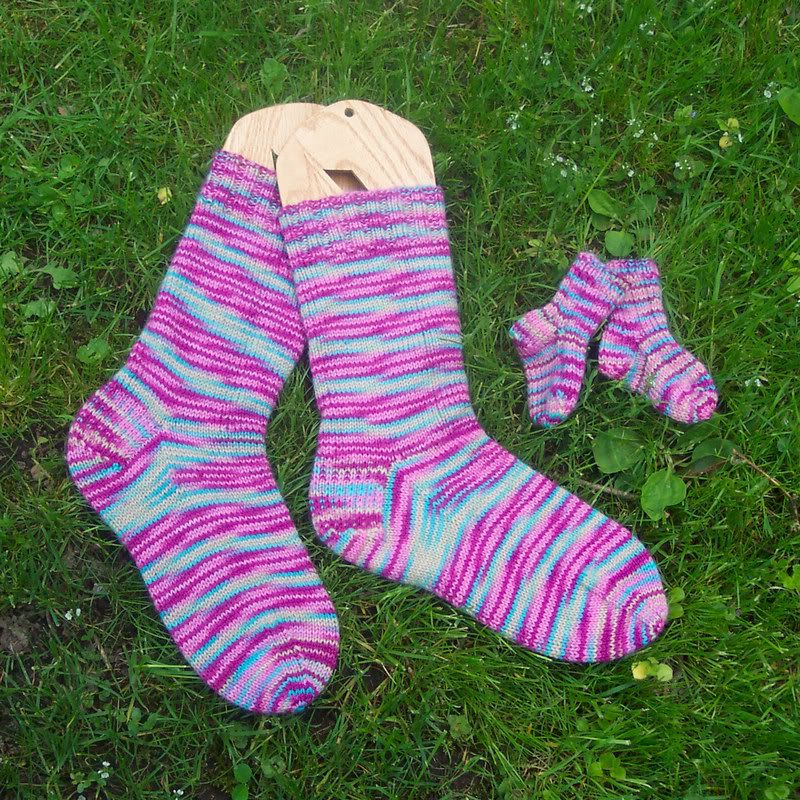 These were a quick, addictive knit ... I think I've figured out what to do with all my leftover sock yarn!