A baby is born!
I just wanted to post that we got to meet our baby on 2nd january. The last few days have been a blur. We got home yesterday and I have only managed to get a few hours on the computer between feeds and naps. Most of that time has been spent sending out birth announcements and thank you notes.
I finally completed a post on
my own blog
with the birth story and a few pictures.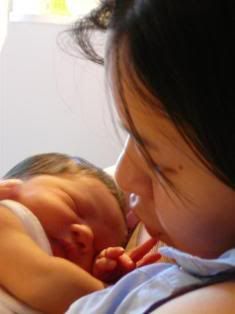 I am sure I will have more knitting news soon, but as it stands right now, I have not knitted any baby things for the past few weeks.