A Tale of Two Sweaters
I knit two sweaters for the baby in the last two weeks.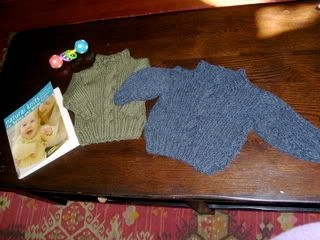 They knit up so quickly! I had no idea they would be done so soon. I knit the first one in the 6-12 month size, thinking it would take a lot longer to knit than it did - but now it's done and it's huge on him - so I decided to knit the same pattern again ("Kai" from Natural Knits for Babies and Moms) with Olive Green Blue Sky Alpaca Organic Cotton this time in the smaller size.
Here it is ready to wear: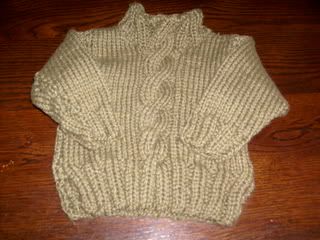 And here it is being worn: