A Pumpkin for my Pumpkin
I designed, and started to knit, this pumpkin hat for the babe last night and finished making it today.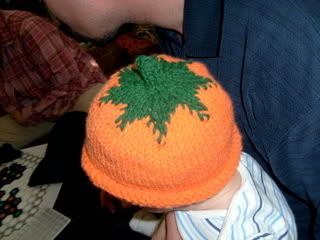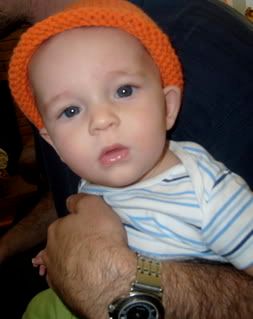 I doubled up the yarn and knit it with size 7 needles so I'd finish it in time for him to get a little use out of it before Halloween.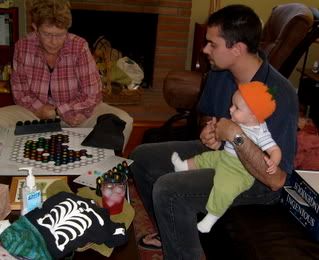 You can even get a sneak peak at his Halloween skeleton get up/This month's PJ's in the corner of the photo. I think the hat and the skeleton outfit will make a super cute combo. Until, of course, he spits up on it five minutes later.
Or maybe we'll just call that, "special effects."
More pictures on my blog:
http://sbfrogger.blogspot.com