Heigh-ho Cherry-O
I finished another hat and bootee set: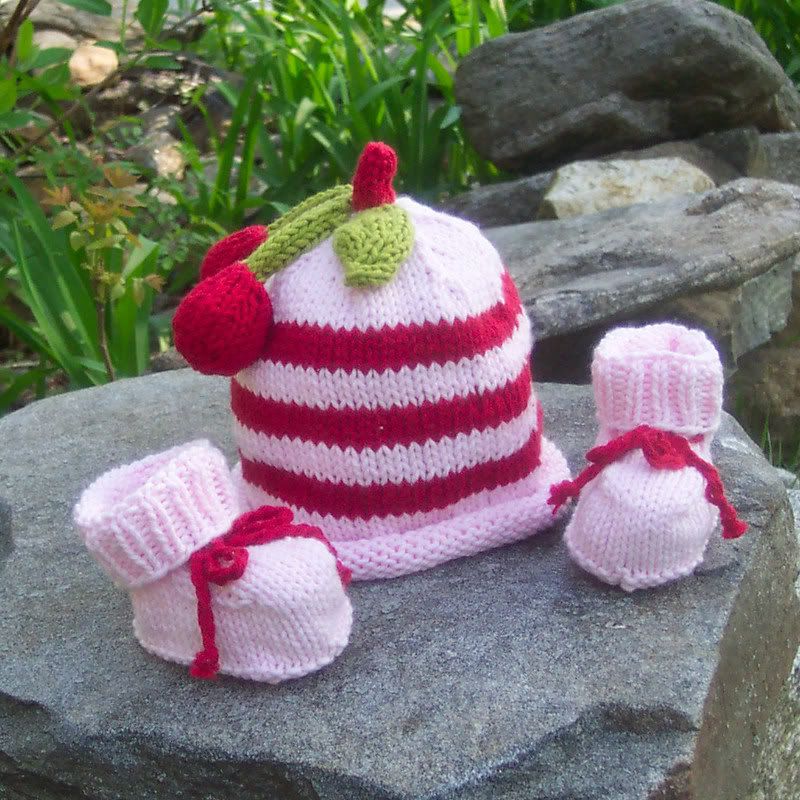 hat pattern: Cherry-O! from Itty Bitty Hats
yarn: Rowan Handknit Cotton (#310 "Shell", #215 "Rosso" & # $219 "Gooseberry")
bootees from Fiber Trends ("Baby Basics")
"OOOOO!" Young'un said when he saw the finished product. "My baby sister is going to
love
that!"
Sorry, big guy, these are a gift for someone else's baby. But I suspect that our baby will have her own cherry hat and shoes eventually.